Hemp is one of the most versatile and oldest crops in the world. There are many ways it can impact the planet that you might not have even thought of yet. Here are 6 ways that hemp could be the differentiator we've been looking for.
#1) Hemp can produce renewable biofuel
A 2010 study at UCONN found that hemp converts to biodiesel at a 97 percent efficiency rate, and burns at a lower temperature than any other type of biofuel on the market.
"The plant's ability to grow in infertile soils also reduces the need to grow it on primary croplands, which can then be reserved for growing food. For sustainable fuels, often it comes down to a question of food versus fuel," says Richard Parnas, who led the study, noting that major current biodiesel plants include food crops such as soybeans, olives, peanuts, and rapeseed. "It's equally important to make fuel from plants that are not food, but also won't need the high-quality land."
Because there is already a hemp industry, this non-toxic fuel source can be created with little additional investment, and is an option that can be domestically produced and totally renewable.
Plus, when burned in a diesel engine, hemp eradicates the exhaust odor of petroleum with the pleasant smell of hemp. Renewable and smells great? Count us in!
#2) Growing hemp prevents pesticide pollution
Hemp is naturally resistant to pests, and therefore does not require pesticides or herbicides like other crops. In turn, increasing our use of hemp will help to decrease the use of pesticides. 
When used on land, pesticides seep into water sources contaminating the water and harming living creatures within that water, negatively impacting the ecosystem.
This also impacts those drinking the water, and pesticides have been linked to many health issues such as birth defects, reproductive dysfunction, diabetes, Parkinson's, Alzheimer's disease, and several types of cancer.
By choosing hemp, we can significantly reduce the exposure to unnecessary toxins and pollutants for ourselves and the world we live in.
#3) Hemp helps to restore soil fertility
Hemp grows in many different types of soils and terrains. Its deep roots help to hold the soil together which, in turn, prevents soil erosion.
Hemp also increases the microbial content of the soil, and the roots give nitrogen and other nutrients to it. After the harvest, this soil makes excellent compost amendments for other plants, and hemp cultivation can follow the rotation of agriculture with wheat or soybean. In fact, the same soil can be used to grow hemp for many years, without losing its high quality. 
This ability to rotate crops helps to support sustainable agriculture.
#4) Growing hemp prevents soil compaction and erosion
Did you know soil compaction and erosion are some of the biggest problems facing farmers today?
This is especially true for farmers within the Midwest who often depend on two staple crops – soybeans and corn.
Corn contains a deep and fibrous root system that penetrates the ground deep below the surface. Over time, these roots can lead to soil compaction during the winter and spring. Soybeans also have a strong root system but do not penetrate below the topsoil. As a result, soil erosion can frequently occur. However, hemp is capable of repairing damaged soils. In fact, introducing hemp into crop rotations not only adds diversity but can also reverse the effects of soil compaction and erosion. Hemp contains deep roots that can reach up to nine feet below the surface. These hearty roots help to break up soil compaction while also increasing nutrient absorption
#5) The hemp plant absorbs toxic metals
Hemp is very efficient at pulling heavy metals from soil. It's what helps it grow so abundantly and quickly. Trees take decades to harvest, whereas hemp only takes months.
Because of hemp's ability to pull metals from the soil, it can be used very effectively to clean up areas that are contaminated.
Hemp is so effective at absorbing toxic materials it has even been considered for removing radiation from Fukushima.
#6) Hemp can produce biodegradable plastics
Americans purchase approximately 42.6 billion individual 1-liter bottles of water each year. A number even further illuminated with the knowledge that plastic water bottles can take anywhere between 400 and 1,000 years to decompose. 
The basic building blocks of plastics are cellulose derived from petroleum. Yet petroleum is highly toxic. Hemp on the other hand happens to be the greatest cellulose producer on earth. It also happens to be biodegradable.
Hemp also produces a very strong material. Henry Ford used hemp-and-sisal cellulose plastic to build car doors and fenders in 1941. On video Henry Ford demonstrated that his hemp cars were more resistant to blows from a sledgehammer than steel-bodied cars were.
Why not choose this strong, non-toxic, and biodegradable hemp option for producing plastics?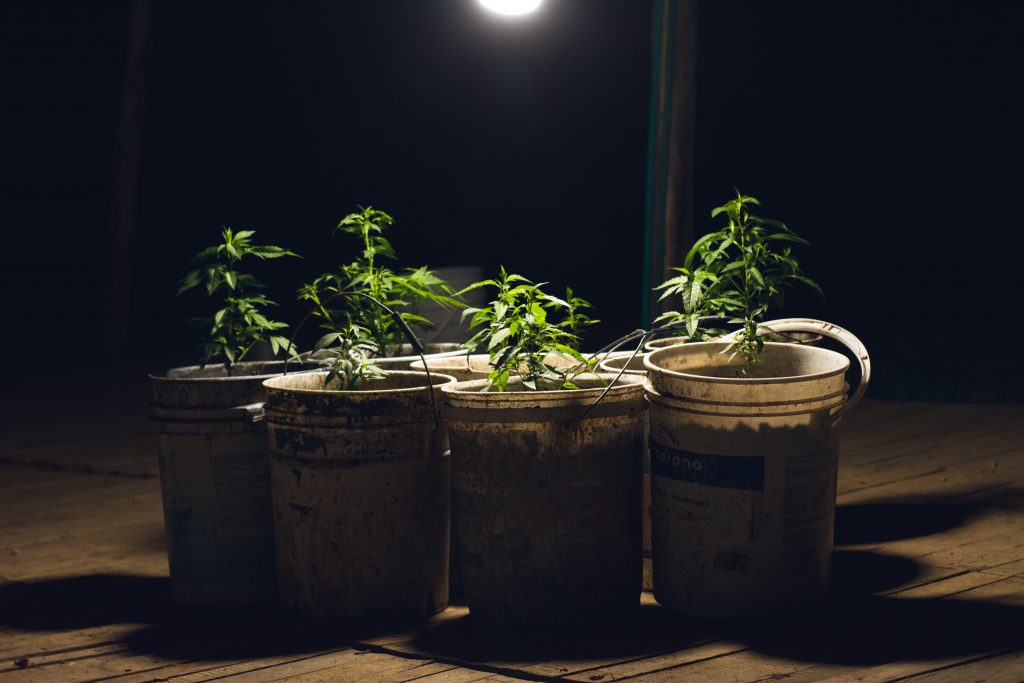 These are just 6 of many ways that hemp is good for the environment. Hemp is often misunderstood because of its history of being banned. Maybe you haven't thought of hemp before, for example, in terms of soil quality, or pesticide use. With many countries legalizing even the psychoactive part of the cannabis plant, it's important for us to take this opportunity and have a close look at how making some adjustments and utilizing hemp more can have a positive impact on the Earth we live in.